The threat of pirated apps from rogue app stores for your iPhone or iPad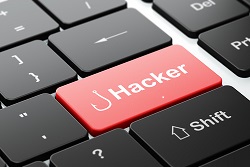 Have you heard the phrase "walled garden"? In an IT context it means an environment where the service provider has control over content and applications and restricts access for that which is non-approved.
Apple has been famous for the walled garden that is it's App Store, apps on the store have largely been seen as safe to download due to Apple's insistence that only authorised applications are available.
However, researchers at security specialists Proofpoint have discovered apps on iOS devices that that did not match apps available in the Apple App Store. Further analysis uncovered a rogue app store that allows iOS device users to download apps from a catalogue over 1 million apps onto their iPhones or iPads.
The ability to access pirated (normally paid for) apps for free, or apps that are unavailable on the official Apple App Store will be tempting for some users. One such rogue marketplace quoted in the research is vShare, the top ten paid apps on the Apple App Store are all available for free on vShare. These are not only popular games but also well-known business productivity apps from publishers such as Adobe and Microsoft.
However, use of such rogue app stores will put both the consumer and businesses at risk. Circumventing the official Apple App Store authorisation process makes it possible to download apps modified to include malicious code, this will allow attackers to access operating systems to take control of the device, possibly grant administration privileges or give access to employee's mobile devices when connected to the company networks.
Consumers should not trust or use rogue app marketplaces, an apparently free version of a popular app may lead to serious device issues. Businesses should ensure that security solutions employed are able to scan for the legitimacy of apps downloaded to devices likely to connect to their networks