Social engineering scams, a growing threat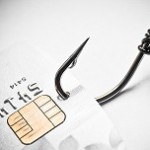 Social engineering scams are becoming one of the largest sources of revenue for fraudsters and cyber criminals.
According to Get Safe Online, the UK Government's preferred online security advice channel, UK consumers have lost more than £21 million to social engineering scams since the beginning of the year. For example, these scams are where fraudsters impersonate bank employees or computer technical support agents on the telephone and gain personal financial information.
Financial Fraud Action UK says that approximately 23 per cent of people in the UK have received a cold call requesting personal or financial information.
Some of the UK's main high street banks have reported losses of over £21m from voice phishing (or "vishing") attacks on their customers in the first five months of this year alone. Over 2,000 attacks resulted in an average loss of over £10,000 per victim, according to ‪Get Safe Online., who are raising awareness of theses scams through a new campaign launched this week.
Here are the seven key tips to remember to avoid falling victim to social engineering attacks, as outlined on the Get Safe Online website:
Never reveal personal or financial data including usernames, passwords, PINs, or ID numbers.
Be very careful that people or organisations to whom you are supplying payment card information are genuine, and then never reveal passwords. Remember that a bank or other reputable organisation will never ask you for your password via email or phone call.
If you receive a phone call requesting confidential information, verify it is authentic by asking for a full and correct spelling of the person's name and a call back number.
If you are asked by a caller to cut off the call and phone your bank or card provider, call the number on your bank statement or other document from your bank – or on the back of your card – but be sure to use another phone from the one you received the call on. If you cannot access another phone, be sure to hang up for at least five minutes before you dial out, or call a friend (whose voice you recognise) before making another call.
Do not open email attachments from unknown sources.
Do not readily click on links in emails from unknown sources. Instead, roll your mouse pointer over the link to reveal its true destination, displayed in the bottom left corner of your screen. Beware if this is different from what is displayed in the text of the link from the email.
Do not attach external storage devices or insert CD-ROMs/DVD-ROMs into your computer if you are not certain of the source, or just because you are curious about their contents.
On another front, new statistics from payment processing firm API reveal that 28 per cent of UK consumers have suffered credit card fraud in the last five years – the highest rate in Europe. This is of course worrying for those who have had the experience, but also bad for the banks as those card holders affected are more likely to change their bank and use new cards less than they did originally.