Keeping your children safe with their connected devices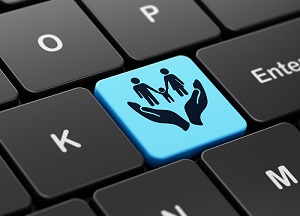 As technology becomes ever more important to all of us there is a greater likelihood that your children will be using mobile devices, possibly at quite a young age. Whilst it is relatively easy to monitor your children's internet activity on a family PC, mobile devices offer a greater challenge for both parents and their children.
Of course, the internet is a fantastic resource offering youngsters easy access to information, games and various platforms for keeping in contact with their friends; but sadly the internet can also be a risky place for children to play without parental guidance.
So, as you hand over your children's latest shiny new device it is worth considering a few safety thoughts that you can share to keep your kids safer online and give you some peace of mind.
Of course the inherent danger of mobile devices is that they are just that – mobile, and can be used anywhere. It's a good idea to store your key contact details and emergency numbers as quick dials, show your kids where they are and how to use them in case they need to get in touch quickly.
Talk to your children openly and regularly, explaining that the internet can be a fun and interesting place to be but that there are risks too and that you simply want to help them enjoy the experience.
Explore sites and apps together, talk about what may and may not be suitable and explain why you are unhappy about certain sites or apps.
Encourage open discussion so that if they land on a site that makes them feel uncomfortable they are able to discuss it with you.  Cyber bullying is another issue that children should feel able to talk about although we know that it's not always easy. Your child may be scared to talk to you about it and perhaps scared that doing so will make the situation worse. Make sure they know they can talk to you at any time and how you can help.
Make sure your child's device has parental controls enabled. These allow you to block or filter web content, restrict what apps can be downloaded and set or limit the time they spend online.
Whilst many apps use location services, often running in the background, it is a good idea to turn these off as they identify where a device is being used.
Sharing too much personal information online is a risk for us all, whatever age group we fall into. It is important that children understand about "personal information" such email addresses, full names, addresses and phone numbers and why it's important not to share these on social media or other platforms. Explain that they may find that people aren't always who they say they are, so sharing personal information is not a good idea. It's also a good idea to discuss images and photos and how sharing the wrong kind of image can give the wrong impression.
The internet is a great place to be but it has its risks and is constantly changing, so to make your children's online experience a safe and happy one keep up to date with the latest advice and a great place to start is the excellent NSPCC website