VMware 'Professional Partner' status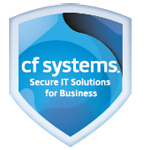 We're proud to announce that CF Systems has become one of only two businesses in Cornwall to attain 'Professional Partner' status with virtualisation company VMware.
We're delighted to have earned this status and as a result be able to offer our customers the state-of-the-art, market-leading IT solutions offered by VMware products.
Virtualisation is the single most effective way to reduce IT expenditure whilst boosting efficiency and agility. Suitable for all sizes of business, VMware-based solutions can significantly reduce server room hardware thereby having the additional benefit of reducing energy costs and ongoing maintenance.
This solution is the future of IT and has already been successfully installed with many of our clients.